Self-Evaluation for Governors
About Self-Evaluation
It is essential that governing boards have high expectations for staff and pupils, with a commitment to continuous improvement. To do this there is a requirement to have a clear understanding of the views and needs of pupils, staff, parents, carers and local communities and an objective view of their own competencies.

Regular evaluation of the effectiveness of governance and the performance of schools is an important step in improving the quality of leadership of the Governing Board.
GovernorSpace Self-Evaluation Tool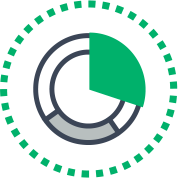 GovernorSpace self-evaluation tool allows you to review your board's performance against the Competency Framework for Governance using a simple RAG rating.
The RAG system is a popular method of rating for issues or status reports, based on Red, Amber and Green colours used in a traffic light rating system. It's a simple way of tracking progress and seeking support and guidance from sponsor and senior stakeholders.
The self-evaluation can be completed collectively as a board or discussed in advance with key board members and completed online separately at a time to suit you.
It will provide an overview of the strengths and areas for development to complete a Governance Development Plan, identifying key actions, professional development activities and success criteria. You will also receive support with completing this from your assigned Mentor.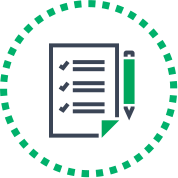 To provide flexibility you will receive credits to use on development activities including interactive webinars, bespoke webinars and mentoring. Find out more about the credit system and development activities on our About Us page.
When training and development activities have taken place, you and your assigned Mentor will review your progress against the development plan to provide evidence of improvement and impact.
In order to gain maximum impact, it is recommended that you complete the programme over two to three terms.