Weekly DfE Publications - W/C 02/04/2018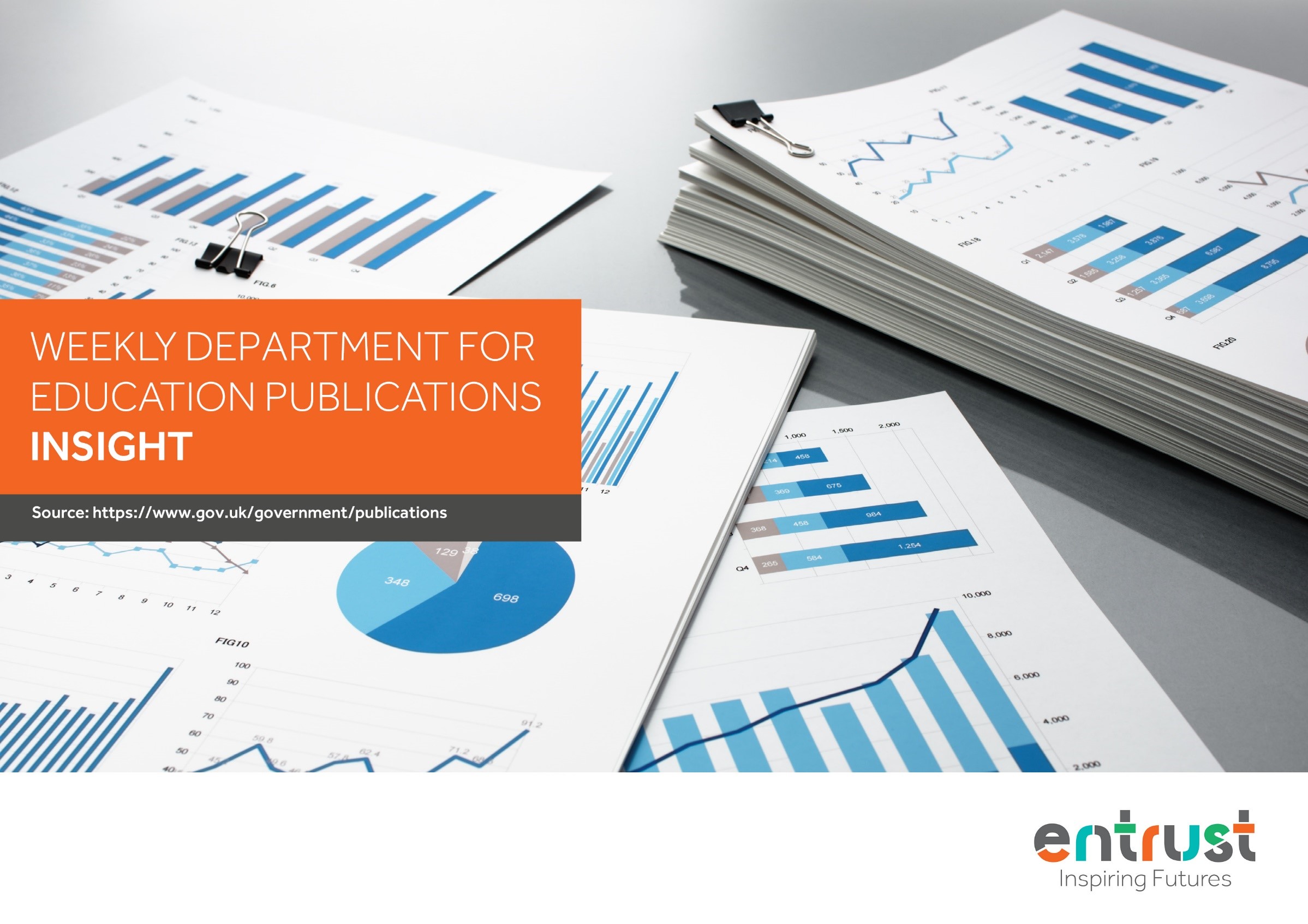 Academy trusts: notices about poor performance
A spreadsheet listing all academy trusts in receipt of pre-warning notice or warning notice letters about poor or inadequate performance.
Further Education Commissioner objective setting letter
A letter from Anne Milton, Minister of State for Apprenticeships and Skills, to the FE Commissioner. The minister sets out key objectives for the academic year and highlights outcomes towards which the FE Commissioner's work will contribute.
Open academies and academy projects in development
These spreadsheets show:
the total number of open academies in England
details of schools that are in the process of getting academy status
progress schools are making towards converting to academy status
sponsored academy projects in development and the agreed sponsor
Subject knowledge enhancement (SKE): course providers
This guidance is for School Direct lead schools and ITT providers who are allocated training places in:
biology
chemistry
computing
design and technology
geography
languages
maths
physics
SKE courses can be provided by School Direct partnerships, ITT providers or third parties.
Early years census 2018: technical specification
This is technical information about submitting data for the early years census 2018.
It is for:
suppliers of software for local authority management information systems (MIS)
users of local authority MIS software
It explains:
changes to the previous year's census collection
what data local authorities should supply at establishment level and child level
how to structure the data in XML or CSV format
how to check the data against the validation rules